About 3 years ago, the world witnessed the geek equivalent of a cat fight between Madonna and Lady Gaga. The participants were leading digital-age celebrities: Chris Anderson (The former editor of Wired and author of The Long Tail), Malcolm Gladwell (an admired columnist at The New Yorker and a best-selling Author), Seth Godin (a well known marketing guru), and Mark Cuban (once the founder of Broadcast.com, today the billionaire owner of the Dallas Mavericks).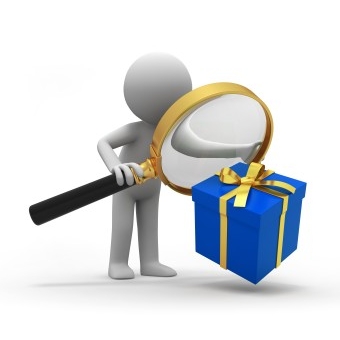 What caused all the drama? Well, it was about the notion of providing products for free. It started when Anderson published his book 'Free', suggesting that the future lies in setting the price of zero – free – to products. He claimed that marginal costs for digital units have declined so much that they are almost zero.
In response, Gladwell argued that Anderson was wrong, since the marginal cost per unit – even if low – is above zero, and distribution of many free products costs a lot of real money. Cuban expressed, in several blog posts (this is the first one) an opinion similar to Gladwell's. Then Godin joined the debate, claiming that Gladwell was actually wrong, as zero had become a reality.
This controversy could have merely been an entertaining commotion, had "Free" not become a major part of our lives. In particular, the Freemium model (in which the basic products are allowed for free while added-value versions are offered for a premium) abounds in many industries. We have all met the Freemium model: from antivirus services (such as AVG), through photo sharing (like Flickr) to iPhone games (e.g, Angry Birds).
Recently, some have claimed that the Freemium model does not work and that it has run its course. So, in this post, we will examine the Freemium model, its advantages and problems and determine whether or not it is still valid.
How the Freemium business model works
What is considered Freemium?
In Freemium, the free version constitutes a complete, basic product that satisfies most users. The goal is to convert a small percentage of users into paying customers who generate revenues. Sometimes (but most often not) the free version also generates direct revenues, usually through advertisements.
What would NOT be considered Freemium?
Not Freemium: a limited-time demo; a partial product that does not give a real solution unless upgraded to the premium version; a prototype / alpha; etc. These all aim to check or demonstrate the capabilities of the product, generate feedback from customers, or persuade customers to buy the real product (i.e., the paid version).
What are the added values for buying the premium version?
Entrepreneurs exhibit a variety of creative ideas on this subject. For example:

Quota limits (e.g., number of users; number of units to be used; number of stages in a game; storage capacity)
Tools to maximize the product's efficacy (for example, in the gaming world: powerful weapons, additional "lives")
Useful features that are exclusive to the paid version
Additional fun features (in the gaming world, ability to acquire 'cool' characters)
App developer's logo removal and the ability to add the user's own logo
Advertisement removal
Privacy and security enhancement (preventing others from accessing private files)
Access to a desktop version (allows usage of applications offline, without the 'cloud')
High quality service / call center (as opposed to a free version with no support)
Online forums for paying customers only
Warranty / Guarantee
Consulting by a relevant professional
HD versions for tablets

The above list is by no means exhaustive.
Want to learn more?
Get the FREE Business Models eBook by BMN!
Learn now about innovative business models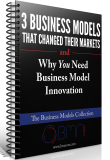 The power of Freemium
The Freemium business model has several advantages:
No usage barriers: Consumers today navigate amidst countess marketing messages regarding new products, and are forced to constantly filter them. 'Free' has a special appeal for customers, as evidenced by research by Professor Dan Ariely. People who read about a free product or hear about it from friends do not hesitate to check it out.
Creating a large user base: A free version is an effective way to create a large customer base. Startups can use it to acquire users and fans, demonstrate the quality of the product, and build a brand that could later on be leveraged for product upgrade or cross-sales.
Differential pricing: Todd Hopper, the CEO of Zipline who developed Wolf Toss, revealed that the Freemium model is profitable for his venture: some avid customers play 100 times per month and generate revenue of 10 to 20 dollars each via add-ons purchases. This income would not have existed if, instead of this business model, his team had chosen a fixed price tag of 99 cents (as many game developers do).
Advertising revenues (in some cases): Usually the advertising revenues are low, and represent between 10% to 30% of revenues by upgrades and add-on purchases. But some ventures do profit from ads. For example,who.unfollowed.me brings in advertising revenues five-fold the paid versions' revenues.
Cost savings: paying customers expect a certain level of service, but there is no such commitment to non-paying customers. For example, in the WordPress themes and plug-ins world, the maintenance, updates and service levels offered to paid versions often differ greatly from those for free products. Providing service only to paying customers can save significant costs.
Identifying customers for the premium version: Box, the file sharing venture, takes an interesting approach: The free version enables it to identify relevant customers for upgrades, whom the sales reps then approach.
The problems with Freemium
So, is the Freemium model still valid?
Freemium is not for everyone, and sometimes it is less advantageous than other models (such as paid-only, or limited-time-trials) especially when serving niche market segments or large enterprises. In addition, Freemium requires patience and capital to build and maintain the venture until sufficient cash flows in through product upgrades and add-on purchases. Some entrepreneurs, like Tyler Nichols, have abandoned the Freemium model in favor of paid-only.
However, the Freemium days are definitely far from over:
A Flurry study revealed that 65% of the top game revenues at Apple's App Store were from upgrades of the Freemium model. These accumulated to billions of dollars.
The successful games Temple Run and Mega Jump were both initially offered for 99 cents, with no free version. Both games failed to gain meaningful traction and pivoted to a Freemium model, promoting their games through Free App a Day and OpenFeint, respectively. This decision led them to great success.
Mailchimp, an e-mail distribution software, is also an excellent case study. It moved from a paid-only model to Freemium, and, in one year, increased the number of paying users by 150% and profits by 650%.
Therefore, the Freemium model remains valid, especially for certain industries (such as gaming), specific platforms (such as iOS devices), and particular customer segments (individuals, not enterprises). It can greatly contribute to a venture's success, but also requires a thorough analysis of the venture, a deep understanding of the market and customers, and coherent business model and strategy.
Like this post? Please share it.
Have interesting thoughts about it? Please comment.
To get updated about new posts, please subscribe to our newsletter, and follow Eran on Twitter: @EranLan
Related posts: