The phrase "Banking is essential; banks are not" is often attributed to Bill Gates. While predictions about the death of banks seem very exaggerated, the world of finance and banking is undergoing a revolution led by financial technology (FinTech) innovations. It is common nowadays to read press releases about successful startups or new investments related to FinTech.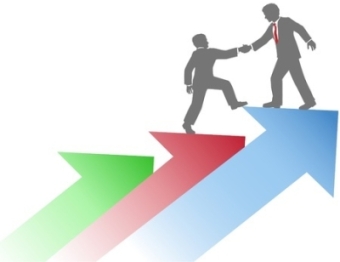 Innovation exists in many industry sectors, from electronics to consumer goods, but the financial sector is unique in two aspects:
The sources of innovation
The relationships between the existing traditional players (such as banks, insurance companies and mutual funds) and innovative ventures.
 This post will address these issues.
 The need for innovation in the financial world
 FinTech innovation should come as no surprise, given the sheer size of the financial sector. Households, companies and public organizations need various financial services, from loans to savings and payments. In such a massive industry, any increase in revenues or decrease in costs has huge economic implications. This, of course, invites innovation.
 This is particularly true today, given the large number of simultaneous threats to financial institutions:
 Banking: Banks are threatened by low interest rates; new breeds of competitors (from Google Wallet to Telecom companies); strict regulation; protest movements (such as 'OWS'); virtual currencies such as Bitcoin; and more.
 Insurance: The challenges – from managing separate distribution channels (internal/ external partners and digital channels) to the commoditization of certain products – are significant, as I observed while working with insurance companies.
 To these factors one must add, in some cases, old (and even outdated) IT infrastructures that should support and advanced products (such as cash management), expensive branches (that some futurists have predicted will disappear), and high HR costs.
 In addition, many financial institutions are not adequately prepared to respond to the needs of sophisticated Y-generation customers who desire online interaction through smartphones and tablets without involving papers and brick-and-mortar branches.
 Therefore, the rapid innovation in the financial world is a natural and expected trend.
 Why does financial innovation stem from external sources?
 In many industries – pharmaceuticals, food & beverages, automotive, and others – most of the innovation emerges from within the industry. In contrast, many innovations in the financial sector come from outside sources.
 This is understandable given the innate conservatism of financial services institutions that deal with highly sensitive and important assets – money – and are closely monitored by regulators.
In addition, many of these traditional organizations are hierarchical and have long and complex work processes. Not an ideal landscape for innovative breakthroughs.
 In contrast, young startups find the world of finance – with many different products, diverse customer segments, and lots of money involved – very attractive.
There are also startups that have already developed solutions to other industry sectors and realized that their products may also be applicable to the world of finance. For example, Digital Reasoning, which originally developed a technology (based on Big-Data) for the security industry.
 There are many FinTech startups and ventures, and they are not homogeneous. They consist of two groups:
Startups that operate independently;
Ventures that operate through cooperation (with banks, insurance companies and similar organizations.)
 Let's examine the differences between these two types.
 Group A: Independent FinTech ventures
 There are various domains with an abundance of independent FinTech startups. Two such domains, for example, include:
 Payments:
PayPal is clearly the largest and most notable example, but it definitely is not the only one. Square, founded in 2009, enables businesses to accept credit card payments through smartphones and tablets, and allows consumers to directly pay leading businesses (such as Starbucks).
 The new generation of ventures includes startups such as Payoneer that have built fast, secure and convenient funds transaction platforms.
 Loans and Financing:
P2P ventures offer the two parties involved in loans, lenders and borrowers, better interest rates (thanks to lower costs) than those offered by banks.  The UK-based Zopa, and LendingClub in the US (which recently surpassed $3B in overall loans) are good examples.
The financing/capital-raising arena is also disrupted by crowdsourcing platforms such as Kickstarter and Indiegogo. These are expected to prosper further and benefit from the recent US JOBS Act.
 Not all independent ventures have identical strategies: some (e.g., Square) approach massive market segments of millions of users, offering a superior value proposition compared to existing ones. Other startups, however, target very specific and focused niches. GreenDot, for example, issues credit cards to individuals that banks are more reluctant to accept.
 In order to succeed independently, one must acquire many users and generate loyalty. This is a tremendous challenge since in many B2C arenas, one or two players may take over the whole market and leave very limited room (usually constrained to very narrow niches) for other players. Amazon and eBay are great examples of such market dominance.
 The challenges and key success factors of independent B2C ventures in the financial world are worth an in-depth discussion, which will be held in a separate post. It is important to note that they are very different from the other group, that of ventures operating in conjunction with banks and the like, which will be discussed now.
 Group B: It takes two to tango (@ FinTech)
 The ventures in this second group cooperate with financial institutions. It is a very different ball game than the one of independent ventures:
 Some challenges in working with financial institutions:
Very long sales, implementation and payment cycles. Not all startups have the required patience and resources for such timeframes.
Major gaps (technological, cultural, and other) between the early stage ventures and the old financial enterprises.
 These challenges, and others, are described later in this post.
 There are advantages in such partnerships, too:
The potential for many players to compete and prosper. When working with financial institutions (and in B2B in general), the threat of one single player taking over the whole market is relatively low.
The cooperation may lead to long-term engagements (possibly even for years). Here, trust creates loyalty.
It is often difficult and expensive to separate the IT systems of the two organizations after the initial collaboration has been established.
 This group of enterprises cooperating with financial institutions is not homogeneous either. It includes several different types, listed below in ascending order of cooperation between the parties:
 1. FinTech accelerators
Accelerators host startups for a period of several months, during which the founders – advised by experts and mentors – build products, develop markets, and connect with potential investors and partners.
 In recent years, banks and other financial institutions have supported accelerators aimed at FinTech ventures such as FinTech Innovation Lab in New York and London and Citi's Fintech acclerator in Tel Aviv. 
 FinTech accelerators are beneficial for both parties:
For banks (and other financial institutions), there is a unique opportunity to be exposed to the latest trends and connect with potential cooperation candidates.
For entrepreneurs, the interaction opens the doors to leading organizations and makes the founders familiar with the infrastructures and needs (as well as the constraints) of financial organizations.
 This explains why even relatively advanced ventures, that already have customers and revenues, join FinTech accelerators. BillGuard did so in 2012, as explained by its founder Yaron Samid: "We were an innovative consumer service when we went into the program, and we became a FinTech company by the end."
 2. Investment by a financial organization
Some financial institutions established investment funds aimed at FinTech innovations. Citi established Citi Ventures and BBVA formed BBVA Ventures. Israel's Bank Hapoalim established a fund that recently invested in the cyper-security startup ThetaRay.
 Capital One established a unit for investing in digital ventures, and Master Card's M&A unit examines dozens of potential investments annually.
 3. Leveraging the assets of a bank or an insurance company
Some startups leverage the key assets or resources of financial institutions. For example:
Licenses

: Getting a banking license, for example, is a long and nerve-wracking process. It took MetroBank, the first new bank to be established in the UK after 100 years, much longer than planned to get a banking license.

Operational infrastructures

: A startup that does not have the resources to build complex and expensive systems can outsource them from established organizations.
 Simple (recently acquired by BBVA), known since its inception for its beautiful, intuitive and unique user experience, relied on Visa for issuing credit cards; Bancorp has enabled more than 120 ventures to use its banking license.
 4. Implementing innovative technology in an established organization
This is the holy grail of many FinTech entrepreneurs. Participants in FinTech accelerators (Group 1 above), as well as entrepreneurs who receive investment from a financial institution (group 2), aspire to implement technology projects at large financial firms.
 However, cooperation between the young ventures and the solid financial organizations is challenging due to wide inherent gaps, such as:
A) IT systems
Young startups – used to the world of the cloud, open source, APIs and Apps – are agile, quick and flexible.
In contrast, many banks have old IT infrastructures (sometimes called 'Legacy systems'), often based on ancient programming languages ​​such as COBOL.
 Often a single organization has several separate IT systems ('Silos' ), built in different periods and for diverse purposes, and connected through band aids (metaphorically speaking). The result: every little improvement, such as adding a single data field, requires lots of changes in multiple systems.
 When I was Senior VP at a leading bank, we significantly upgraded the IT systems of a major business unit. This required cooperation and synchronization of many units and systems in our organization. Thus, we had to implement the changes patiently and gradually.
B) Pace
Young startups and entrepreneurs can make decisions, build products, change strategies and pivot quickly and instantly. In contrast, banks and insurance companies have a much slower pace due to the hierarchical organizational structure and long work processes.
C) Risk Aversion
For many financial institutions, the most powerful force is the desire to avoid risks and to adhere to regulations.
The ability of the two parties to connect and cooperate is, therefore, a real challenge.
The bottom line:
The innovation trend in the financial services world enables cooperation between huge, established organizations and early stage ventures.
 However, it also presents great challenges for all parties involved.
 Strategies to cope with these challenges and make such partnerships prosper will be detailed in a subsequent post.
Like this post? Please share it!   
You are invited to follow us on Twitter or  subscribe to our newsletter.
Related posts: