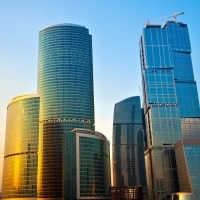 The corporate world is changing rapidly. Technological developments, social trends, regulatory changes, and economic crisis have shaken many industries. Traditional industry leaders are often forcefully attacked by competitors.
At the same time, new players, some of them operating in very competitive industries, have successfully emerged. These firms understand current trends and adapt themselves to market changes and customer needs. Offering superior product portfolios, innovative business models and focused marketing strategies, they enjoy above normal profits and sustainable success.
In order to gain and maintain market leadership it is essential to understand the competitive environment and the firm's capabilities, analyze current trends, and when necessary, plan and manage change.
BMN! gained significant experience serving corporate clients from a variety of industries, including:
Financial Services
Consumer Goods
Retail
High-Tech
Internet & Mobile
Renewable Energy
Real Estate
Chemicals
Our consulting experience is topped by our unique and extensive corporate background, in various executive positions at leading global institutions, including:
Membership on Boards of Directors and Investment Committees
Membership on Boards of Management
Executives Positions (VP, Senior VP)
To learn about our experience with large corporations and organizations, read about us.