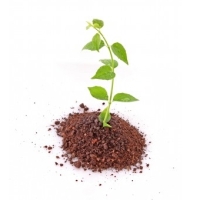 Startups face endless challenges simultaneously: developing products, building teams, raising capital, seeking distribution channels, and acquiring first customers. At the same time, they deal with various challenges forced by turbulent economies, cautious investors and aggressive competitors.
As a result, many entrepreneurs do not pay sufficient attention to key factors that could make the difference between success and failure: the business model, the customer development plan and the marketing strategy. Instead, they randomly adopt models off the shelf or rapidly sketch poor ones, and plan to improve everything in the future (e.g., when the product is developed). But it may be too late then.
New ventures should early on design and test the key business elements: business models, customer development plans and marketing strategies. These should be robust and must fit the startup's customers, resources and competitive environment.
BMN! has assisted many promising entrepreneurs to design their business models, develop their ventures, and fulfill their potential.
Industry sectors: *:
Internet / eCcommerce

Healthcare

Renewable Energy

Apps & Mobile

Algorithms

2 Sided Platforms

Social Networks

Data Analysis

*non-exhaustive list
To learn what our startup and entrepreneur clients say about us, see our Testimonials .
To learn how we can help your team, please contact us.