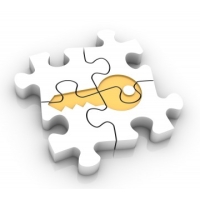 The business model defines how a firm generates value for its customers and itself.
It is the core of each business, from large multinational corporations to small ventures, and directly influences future success.
Strong business models create value for customers by answering their needs (e.g., by providing an excellent product), while capturing value for the firm (e.g., profits).
Designing a business model with the BMN! method, requires attention to various elements, from customer segments and revenue models to distribution channels and partnerships.
Many established corporations realize that their business model is no longer valid due to changes in customer behavior, competition, or regulation. Changing the model may be an overwhelming mission as it directly relates to customers, employees, distributors, and partners. Redesigning the business model must therefore be carefully planned and executed.
Startups usually design their business model through a blend of science and art: mixing the limited available data with healthy doses of intuition and assumptions. Testing the business model validity and improving it is a key task for them.