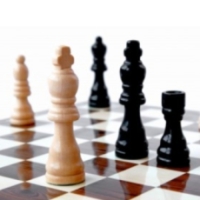 In order to succeed, it is essential to develop a robust strategy which takes into account the company's strengths and resources; the competitive arena; and the customers needs. Whereas in the past strategy could remain unchanged – and successful – for years, today's marketplace demands constant scrutiny and improvement of the corporate strategy.
Nowadays, more than ever, companies and entrepreneurs face significant strategic challenges:
Customers are more sophisticated, knowledgeable and immune to marketing tactics than ever
New competitors emerge, enjoying lower barriers to entry and decreasing costs
Technological and social changes – from smartphones to social networks – constantly change the interaction methods with customers
Economic downturn severely impacts once peaceful industry sectors
Established firms should realize changes in trends, customer preferences and behavior before it is too late, and adapt their strategies as soon as they can. For new ventures, with no customers yet and market data, finding the path to a sustainable strategy is especially tricky.
BMN! excels in designing and improving corporate strategies, integrating years of experience, world-class methodologies, customer insights and practical expertise.