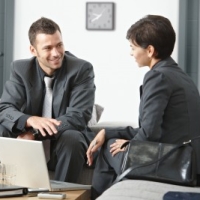 We provide mentoring to senior managers at large organizations, as well as entrepreneurs and founders of early stage startups.
Lack of experience and, worse of all, limited access to the right people, with the right experience, can seriously hurt any professional in growing and developing over time. Through our mentoring services,  BMN! is happy to help managers and entrepreneurs in developing and fulfilling their potential.
Our strong belief is that most executives and managers are very capable and competent. However, they often need guidance, managerial tools and support. Our vast experience, in a variety of organizations and business situations, enables us to mentor executives and entrepreneurs who seek guidance or simply search for sounding board.
Through ongoing interaction we share our experience and knowledge and provide clients with access to our wide professional network.
Our goal is to help our clients develop and grow. We are satisfied to see our partners and clients taking control of business challenges.
learn more about our experience with leading corporations and organizations, please  click here.
To read what our clients say about us, please check our Testimonials.
To learn how we can assist your team through mentoring, please contact us.