Innovative companies that revolutionized their industries, acquired large user bases, and disrupted marketplaces, only to fail spectacularly afterwards, make the most interesting stories. Friendster may enter the Hall of Fame of such companies.
Friendster was a social network pioneer that enabled users to view profiles and connect with strangers, along with other features. It acquired a large user base, raised capital from lucrative investors and was the greatest Internet promise in 2003.
By 2006, it all fell apart: Friendster suffered a massive exodus of users, an unsuccessful search for buyers, and four CEO changes in 24 months. Friendster became the subject of a Harvard case study, and the media (e.g., New York Times and Inc. Magazine) thrived on chronicles of its failure.
Friendster actually had much better chances of success than an average startup: it received significant seed financing and had an all-star board of directors.
Or maybe it wasn't such a great board?  
Startup Board Nomination Mistakes
Boards of directors impact startups dramatically: a strong board can pave the road to success; a poor one may harm the venture. Thus, board nominations must be thoroughly considered. A recent VentureBeat article of mine detailed 5 types of board nomination mistakes:
Nominating the wrong people to the startup's board
No alignment vis-à-vis the role of the board
A board that is too homogenous
Too many people on the board
Lack of organizational fit
Did Friendster make these mistakes?
Friendster's Board of Directors
Friendster got early financing from Silicon Valley icons such as Mark Pincus, Reid Hoffman, Peter Thiel and Ram Shriram.
The board of directors was equally impressive: after raising $13m from VCs in 2003, the board consisted of talented, experienced and business-savvy pros, including:
John Doerr from Kleiner Perkins (an early investor in Google and Amazon)
Bob Kagle from Benchmark (the first to spot eBay)
Roger Lee from Battery Ventures (an investor in Angies's List and Groupon)
Tim Koogle (ex-CEO of Yahoo!)
Jonathan Abrams (Friendster's founder and CEO)
This board attracted and recruited top Silicon Valley talent. However, it failed to make Friendster a success. Even worse: according to Abrams, "the all star-team was a kiss of death".
 Was Abrams right?
Want to learn more?
Get the FREE Business Models eBook by BMN!
Learn now about innovative business models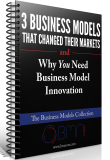 The Major Problems at Friendster
Between 2003 and 2005, Friendster suffered from serious issues, whose cumulative effect created a negative chain reaction. Some key problems included:
Since the beginning, Friendster suffered from a slow and unstable website. Risky or costly moves, such as a software rewrite from java to PHP and the installation of a storage area network (SAN) made things even worse.
Functionality and user experience
The technology problems also prevented Friendster from introducing new features and remaining competitive with fresh players, such as MySpace.
As a result of the mentioned problems, many users left and went straight to MySpace. Further, it became clear that a majority of the user base was located in Southeast Asia (where it is still very active to date), and Friendster's prevalence there did not help it target US advertisers.
Who Was Responsible?
The management team
Managing a firm and fixing its problems is the responsibility of the management team, particularly the CEO (at Friendster, it was Abrams until April 2004).
Moreover, Abrams' consistent presence in the media during 2003 led critics to question the CEO's attention to day-to-day management.
The board of directors
Abrams (and other insiders) claimed that many problems were board-related. Some of their arguments included:
Abrams felt that the board's demographics (three board members were around 50 years old) detached the board from target users. He claimed that those members rarely used Friendster themselves, so they failed to experience firsthand the severity of the technical problems.
Boards are responsible for nominating and replacing CEOs. Friendster's board removed Abrams in April 2004, only to nominate 4 different CEOs within 24 months. In the meantime, the critical engineering issue was handled slowly: the VP Engineering was asked to leave at the end of 2004; a new one was appointed only in 2006.
Kent Lindstrom (who became Friendster's CEO) felt that the board found technical difficulties (e.g., the homepage's 40-second download time) too mundane, claiming that the board preferred discussing potential competitors and new features.
Board Mistakes and Friendster
Did Friendster suffer from any of the 5 types of board mistakes?
Clearly, Mistake type #1 (wrong people on the board) did not occur at Friendster: the board members were serious, committed and experienced professionals. Neither did Mistake type #4 (Too many people): the board's size was appropriate.
However, it's a different story with regards to the other types of mistakes:
Mistake type #2

: Lack of alignment
 According to two Friendster CEOs, Abrams and Lindstorm, the lack of alignment was clear: the board was looking for the next thing instead of ensuring lasting solutions to technical problems, as the CEOs believed that the board should have done. 
Mistake type #3

: A board that is too homogenous
During Abrams' tenure as CEO, the board had several experienced VCs, including the mutual board member, and Abrams was concerned about Friendster's clear VC domination. As Joel Spolsky explained, most VC investments fail, and the few that don't must generate huge returns to compensate for all the failures. VCs search for the next Google, whereas founders, like Abrams, may settle for much smaller, safer goals.
Mistake type #5

: organizational issues
Founder and Chairman Jonathan Abrams became increasingly isolated and less influential, and he was stripped of his chairmanship in 2005. Afterwards, he stopped coming into the office regularly. This situation was far from ideal for a startup fighting for its life.
The Bottom Line
The Friendster story offers lessons on diverse subjects from strategy and marketing to engineering. One key lesson is that no matter how lucrative a startup may seem or how experienced and successful the investors may be, startups can fail if they do not pay enough attention to the basics:
Make sure you find a comfortable, mutual fit with future partners.
Be aware of potential board mistakes, and do your best to avoid them.
Make additional effort to maintain healthy and cooperative organizational relationships.
Like this post? Please share it!  Have interesting thoughts about it? Please comment!
To get updated about new posts, please subscribe to our newsletter
To follow Eran on Twitter: @EranLan
Related posts: