Here is what some of BMN! customers say about us*:
* A list of clients and industry sectors can be found in our Clients pages.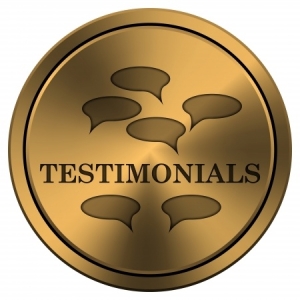 We would like to thank you for the workshop that you recently led for us, in which you provided us, in a very professional and patient manner, tools that could create for us a winning business model.

The workshop included brief, but clear and precise, theoretical teachings, and was supported by case studies of actual and relevant companies. Afterwards we examined together our venture.

During the workshop you enabled us to map in detail the various components of our business model, identify the weaknesses, find out where we should focus, look for missing information and identify the next steps that we should target.

Throughout the workshop it was important for you to listen to us, fully comprehend our points of view, understand our wills, and focus us on the means to reaching the goal.

By the end of the workshop we were more educated and had better tools for building a business model that would enable us to raise necessary investments. We would like to thank you again for that.
We participated in a Business Model Development workshop led by Eran.

The workshop helped us design various elements of our business model and enhance others. It also exposed us to new business opportunities and revealed existing weaknesses of our strategy (that, frankly, we had not expected to reveal at this stage).

For us, the greatest value of Eran's unique concept was the ability to deliver meaningful insights in a very short time period. Instead of investing lots of time and money over weeks or even months, we got immediate results through the workshop.

We wholeheartedly recommend BMN! both to advanced stage ventures and to entrepreneurs.
I participated in a BMN! workshop in 2012. It was a very intensive and positive experience for me in two aspects: theoretical lessons and practical exercises.

Since large amount of data cannot be processed without practice, the workshop's exercises fine-tuned and deepened my understanding of the theory.

It will take a few days or even weeks for me to process and assimilate all the knowledge given during the workshop. I am sure that I will remember and continue using Eran's great lessons for a very long time.

During the workshop, from beginning until the end, I was impressed by Eran's ability to teach methodologies in a clear and accurate manner. He also kept it entertaining, and often fun, by using interesting case studies. The hard-copy hand-outs, used for exercising the methodologies, are very helpful too.
I enrolled to the BMN! seminar without knowing what to expect, and the seminar exceeded my expectations. Similarly to most of the seminar participants, my venture was in a critical stage. Like all entrepreneurs, I was driven by passion, eagerness to progress, to design and develop the product and "enter the market" as fast as possible.

Fortunately, the seminar provided me with an accurate, mind-opening and focused overarching view of the venture creation process and the underlying business model.

Since I do not have a business background, I had naively thought that the business model is simply equal to a business plan. During the seminar, and this is one of many insights that I gained there, I came to realize that the relationship between the product and the business model is mutual and substantial. I learned that it may distinguish between a negligible product and a successful product that is significant for many customers and takes a major role in the marketplace.

I must also mention your clear and proficient guidance, the fascinating case studies, and the feeling – just like with other high-quality products – that the seminar gave me exactly what I needed.

To use business-world terminology: the seminar's cost-benefit ratio is among the best that I have ever experienced, and I highly recommend to any entrepreneur, especially those lacking substantial business background, to attend it.
I recently participated in a BMN! workshop. The goal was to provide entrepreneurs with necessary knowledge and tools, in various topics, through theoretical lessons combined with practical exercises.

I can state with satisfaction that the workshop indeed met my goals. Eran provided lots of theory, backed up by interesting and relevant case studies. The practical exercises were very useful and provided tools that I had not possessed before the workshop. The materials were provided in a coherent and methodical manner and it was clear that Eran is very knowledgeable in the various domains.

The workshop was managed smoothly and seamlessly and the atmosphere among participants was pleasant, which created a feeling of connection between us.

I think that the workshop is great for start-ups, because it provides entrepreneurs with lots of crucial information in a variety of topics and in a profound manner.

I highly recommend to any entrepreneur looking for a practical seminar or course to take this workshop. Participants will benefit from it both immediately and when they face future phases.
I participated in a BMN! seminar led by Eran.

First, the seminar was in perfect timing for me, since it added structure to a lot of data that I had read, and also added new information for me.

Second, the group study and Eran's point of view turned the data that I had already read into structured information that will undoubtedly prove helpful for me in the future.

Last, but equally or even more important, the seminar made me think about my business model, acknowledge several flaws in it, and realize possible strengths and weaknesses.

This is quite a lot for a short seminar, don't you think?
I enrolled to Eran's "Building powerful business models" seminar at an advanced stage of my venture. Nevertheless, the seminar equipped me with very practical tools.

I am convinced that what I learned through the seminar has enabled me to avoid crucial mistakes that entrepreneurs can make.

I strongly recommend the seminar for anyone interested in learning best practices and getting familiar with the secrets of successful business models.
Last September I enrolled to a 'Building powerful business models' seminar. From the very first lesson, it was clear how much was invested in the lectures and quality information that Eran chose to present us.

Despite extensive experience gained with large multinational clients, Eran addressed the course participants as equals and was very open and patient with our questions. It was clear that he was very passionate and knowledgeable about the discussed topics, enabling him to present many case studies of large and small firms, which provided us with practical implementation tools.

Eran also emphasized the relevance of each case study for early stage startups. I really appreciated his willingness to help us, arrive early to class, and stay with us during class breaks and after class to answer our questions. A small 'tip' that Eran gave me during a class break enabled a quantum leap progress and a total different point of view for my planned venture.